Angry Birds for Windows Phone gets more levels, free for two weeks
3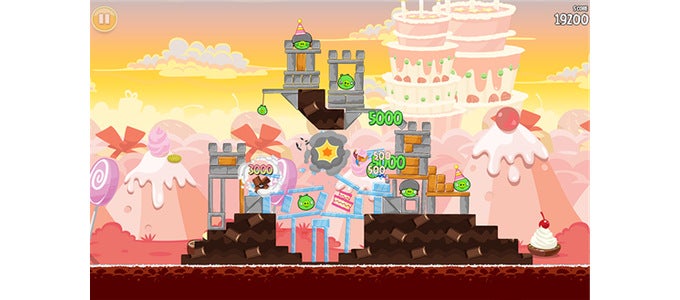 Windows Phone users, listen up as this following bit of news may interest you, especially if you're a fan of the Angry Birds series. The popular video game, which normally carries a price tag of $0.99, is now free to download and enjoy. That's how it will stay for the next two weeks, all the way through May 15.
The temporary discount is brought along by the new, updated version of Angry Birds for Windows Phone.
Both WP8 and WP7 users can now try four new level packs
, including Mine and Dine, Birdday Party, Surf and Turf, and Bad Piggies (no, that is just an episode, not the Bad Piggies game). With the new episodes, the total number of levels in Angry Birds goes beyond the 300 milestone. And to spice things up even further, the game's developers have included 200 GamerScore points that can be won by completing various achievements.
So what are you waiting for? Go grab the latest version of Angry Birds for Windows Phone, in case you haven't done so already. Once the discount period has expired, its price will go back to $0.99.