Angry Birds arrives on bada, Seasons franchise to get Chinese New Year update soon
1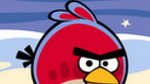 There's no doubt that
Angry Birds
is among the most popular if not the most popular game on mobile platforms, and it's increasing its reach to Samsung's bada platform. Moreover - it's free. Currently, it only runs on the Samsung Wave III, but since the requirement is for bada 2.0 for the game to run, we expect that more bada 2.0 devices will also support it soon. Angry Birds is now available also on iOS, Android, Windows Phone, Symbian, webOS and on the BlackBerry PlayBook.
In other good, Angry Birds news, the Seasons franchise is expected to get a fascinating new update soon. It will be centered around the
Chinese New Year
. Rovio wished us Happy New Year in a video, and teased the following:
"Angry Birds Seasons. All new update. Coming in January."
But there's also a flying dragon and Chinese writing, hinting what the new Angry Birds Seasons episode will be themed as. Check out the video below to see for yourselves.