Android Oreo's Autofill option finally comes to LastPass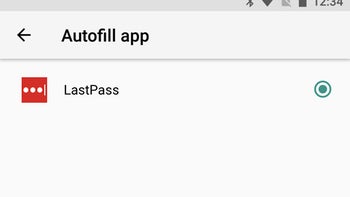 The team behind LastPass, a password manager and password generator meant to keep user's information safe, started to test a special feature – Autofill,
last summer
.
Autofill is a new feature in Android Oreo that allows you to toggle the option to automatically fill logins. It took developers almost half a year to implement this specific option into LastPass, but now it's finally done.
Support for the new Android Oreo Autofill feature doesn't remove the original accessibility-based autofill feature, which can be used for those apps that aren't compatible with LastPass' feature.
Obviously, the new feature will only work on devices running Android 8 and later, so don't look for Autofill in the Settings menu if you're using a Nougat-powered device or one running an even older version of Android.
Unfortunately, for the time being, LastPass' new feature is useful to just around 1% of the Android users since this
Oreo's global market share for February
reported by Google at the beginning of the month.