Android Messages' latest update adds a 'Mark as read' button in notifications
2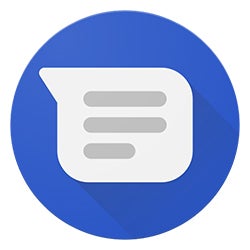 Surely you know the pain: you get a text message, read it right from the notification, and then dismiss it. And that should be it, right? Well, no — next time you open your messaging app, the text is still marked as unread. And while this isn't such a huge deal if you don't get many texts, it's still mildly annoying — and if you do, it can make finding your
actually
unread texts a nightmare.
And while many manufacturers have already implemented a solution using Android's actionable notifications, Google's own messaging app, Android Messages (
formerly known as Messenger
), has for the most part been lacking this functionality. This changed back when
Android 8.0's third developer preview
came out, when the app gained a "Mark as read" button inside its notifications, but the functionality — as well as the version of the app that supported it — was limited to the new OS version.
This has changed now, though: Google has officially updated Android Messages for everyone, bringing the version number up to v2.3 and enabling the "Mark as read" feature. So if you use the app but haven't yet received the automatic update, head to the source link below to check for it manually.