Say goodbye to Messenger: Google's SMS app is now Android Messages
20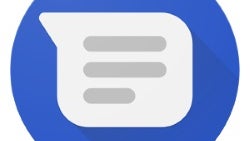 Google certainly has a problem with its messaging apps – that is, there are way too many of them: there's Allo, Duo, Hangouts,
Youtube
, and also Messenger. And now, to further add to the confusion, the company has chosen to change the name of the latter, which is now called Android Messages.
Messenger is Google's default SMS app, and can be found preinstalled on many devices running stock or near-stock Android, such as the Google Pixel. The name change is not that surprising, really – the other Messenger, that is, Facebook's, is a much more popular app, and it's easy to see why Google would want to differentiate between the two. Still, the sudden change is one of many examples of the company simply deciding something and immediately doing it – another such example would be the renaming of Google Keyboard to Gboard. Admittedly, this is far from a major problem, but it would still be nice to get some warning next time.
The latest version of
Messenger
Android Messages, v2.0.770, is now available in the Play Store. The changelog for the update also lists "Simpler sign-up for enhanced features on supported carriers", as well as the classic "Bug fixes and stability improvements".