Android Market attrition rate is twice that of Apple's App Store
72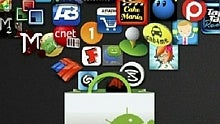 Android, and the Android Market specifically, are growing at an incredible rate. Recent research from Distimo and research2guidance claimed that the
Android Market
was on its way to eclipsing the Apple App Store by the end of this year. But they failed to take the attrition rate into account.
The earlier research only factored in new app additions. But new analysis by AppsFire shows that the Android Market has an attrition rate twice that of the App Store. Of the 300,000 apps published in the Android Market,
32% of those have since been removed
. But of the App Store's 500,000 total apps, only 16% have been removed.
So why is this the case? AppsFire says that Android developers might have a harder time monetizing their apps, or it becomes unprofitable to try and maintain them. The
Android Market also has an easier process
, as well as no $100 development fee.
App Store
additions, on the whole, tend to be more carefully brought to market.
GigaOM
suggests that the Android Market is a better venue for experimentation, while the App Store is better for making money. And we tend to agree. The only downside to Android's openness is that it lends to many under-thought apps, and less quality/security vetting.
source:
AppsFire
via
GigaOM