App Store hits 500,000 apps in 34 months
13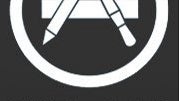 Apple's App Store has reached yet another threshold two months short of its third year anniversary:
500,000 approved apps
. The last batch of apps was approved by Apple on Tuesday morning, bringing the number of applications to half a million, according to unofficial information obtained by CNN.
The number
includes iPhone, iPad and iPod touch applications
, however the actual number of applications
currently available for download is 20% less, or 400,000
.
Some of those left out have aged, been updated or withdrawn after the initial approval. Much like Apple Stores in their dawn, the App Store was greeted with skepticism initially, but fast forward some three years to the current moment and it's become an icon in app marketing.
To mark the first half million of applications, mobile app blog 148apps, search firm Chomp and game maker Chillingo have put together a huge infographic with all the milestones in the development of the App Store. Today's iOS application landscape includes
85,569 unique developers, 37% of free apps and an average price of $3.64 per app
.
The rest - as they say - is Angry Birds and history, which you can check out in the
infographic on the right
. So while we wait for Apple's June 6th WWDC event and all the novelties it brings, we can bet that this will make it to the highlights there.
source:
CNN Money
,
500K Apps
Recommended Stories