Android Foursquare app boasts a new refreshed interface with its latest update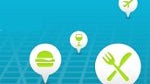 Not surprising at all, but we're actually seeing yet
another update to the Android Foursquare app
. This time around, it boasts a
refreshed looking new interface
that makes the process of navigating around the app much easier than before.
Essentially sporting a cleaner look, you can quickly 'check in' to a specific area by simply tapping on the prominent button that's now positioned at the top right of the interface – with tabs being spaced out to offer some balance between one another. Also, we find yet another important change with the
'Specials' feature
that allow you to search of deals near your actually location – as opposed to finding specials on the nearby places list.
Below, we have the full changelog with the latest version of Android for Foursquare:
New redesign for title bars and tabs, check in button added to titlebar
Explore redesigned with specials and more
Added support for managing Facebook and Twitter sharing from Settings page
Venue photos gallery redesign
Share photo with venue when checking in
Added option to save photos to SD card from Settings page
Viewing items in notification tray clears push notifications in notification manager
source:
Android Market
via
Softpedia