Android 6.0 Marshmallow will roll out from October 5th with Nexus 5, 6, 7 (2013) and Nexus 9
22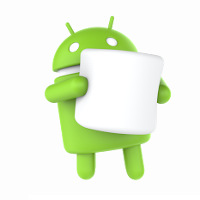 A few days ago,
it was revealed
that
Android 6.0 Marshmallow
's grand roll-out may commence from October 5th, thanks to a leak via Canadian carrier Bell. Now, a report by the folks of
Android Police
appears to confirm this notion, while also outlining some of the devices that will -- and won't -- be seeing the tasty new flavor of Google's mobile software.
The update process of Android tends to be arduous, as we've seen time and time again. But for those invested in a Nexus, the process is often a bit less tedious, since they're among the first in line. Android Police has unofficially confirmed that the
Nexus 5
,
6
,
7 (2013)
and
Nexus 9
will see Android Marshmallow from October 5th. If you are rocking one of those devices, though, don't expect to have the OTA notification ping you on that date; the roll-out will not be instantaneous and could take a while to reach you.
For those of a less patient disposition, an update ZIP file will be provided on tap, enabling you to take the manual route if you know what you're doing. With factory images also being prepped to drop on 5/10, you'll also be able to
get flashing
, but again, a little prior experience of this practice will be required.
Android Police's report also adds confirmation that the software will not reach the Nexus 4, Nexus 7 (2012), or Nexus 10. Android Lollipop is the very last milestone for those devices, although further stability and security updates will probably be released on an ad hoc basis.
Are you looking forward to Android 6.0 Marshmallow? Let us know in the comments, and stay tuned for our liveblog of Google's Nexus event starting in a few hours' time!