Android 6.0 = Key Lime Pie?
43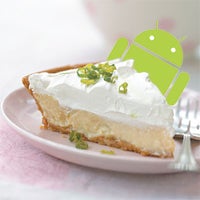 Well, we all just received the obvious
hint at MWC that Android 5 would be called Jelly Bean
. While we really don't know too much about the next release from Google, especially since it isn't even expected to be
released until the fall
, there is already talk about Android 6's codename.
The folks over at The Verge claim to have a reliable inside source at Google who states that
Key Lime Pie will come after Jelly Bean
. The Verge backs up this prediction by pointing out that this is the same person that tipped them about the Jelly Bean name last year.
Besides this tipster's great track record, if we are to follows Google's pattern of naming Android releases after a dessert in alphabetical order, it's hard to think of desserts that start with K, except for maybe Kugelhopf (bonus points if you know what that is). We're pretty sure Google is going to go with something more recognizable in America. Key Lime Pie it is.
source:
The Verge