Android 5.0 to come no sooner than this fall
39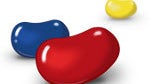 Not long ago, we came across this wild speculation suggesting that
Android 5.0 will be unveiled this summer
. We didn't really buy it, and even wrote a post explaining why
seeing Android 5.0 so soon
is highly unlikely. But today, all possibility of seeing a new major Android release prior to this coming fall has been put to rest.
Word comes from Hiroshi Lockheimer, Vice President of Engineering for Mobile at Google, who hinted that
the release of Jelly Bean will not happen until the fall of 2012
. He made the statement at MWC 2012 while speaking with the guys at
Computerworld
. Furthermore, he clarified that the release time frame for Android 5.0 has not been set in stone yet.
And by the way, Lockheimer did not mention anything about Android 5.0 being dubbed Jelly Bean, but that is the name that has been
thrown around
for a while now. Jelly Bean actually seems like a plausible name for Android 5.0. Each Android iteration has been named after a pastry in alphabetical order: Cupcake, Donut, Eclair, Froyo, Gingerbread, Honeycomb, and Ice Cream Sandwich. Also, the
bowl of jelly beans that was spotted at Google's booth at MWC 2012
could also be a clue.
Details as to what significant changes Android 5.0 will bring were not revealed, but we hope to hear more during Google's I/O conference this summer.