Android 5.0 Lollipop flashlight bug seems to affect both the Nexus 5, and Nexus 4
28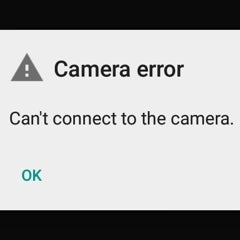 With Google now rolling out Android 5.0 Lollipop to its Nexus devices, reports about various bugs are starting to show up - which is not unusual, since we're talking about a major OS update. One of these bugs is related to the new flashlight feature that can be easily turned on from the quick settings menu of Lollipop devices.
The bug mainly affects Nexus 5 handsets. Here's what it's about: if the flashlight is turned on and you leave it to turn off by itself (it looks like this happens after a few minutes), both the flashlight and the camera app will stop working. They'll go back to normal only after a reboot.
While multiple Nexus 5 users are confirming its existence, the bug doesn't seem to affect the Nexus 4 in the same way (and yet it still does affect it a bit). We've checked on one of our Nexus 4 handsets running Lollipop: the flashlight doesn't turn off itself at all, it stays on as long as you want. However, the camera will stop working after a few minutes. But we discovered that it will work again if you open it from the lock screen - and you don't need to reboot to fix the problem.
Google should be already working on a small Lollipop update to fix bugs, though there's no way of telling when we should expect to see this update. Until we hear more on the matter, let us now if you've encountered this flashlight bug on your Nexus.