Android 4.4.2 coming soon to Motorola DROID Ultra and Motorola DROID MAXX?
19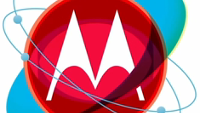 With the
Motorola Moto X
updated to Android 4.4.2, it is time for the
Motorola DROID Ultra
and
Motorola DROID MAXX
to also get updated to that same Android build. The two
received Android 4.4 back in December
. As usual with Motorola branded handsets, users of the two DROID handsets are being asked to participate in a soak test before the update is disseminated.
What's the point of the soak test? By installing an upcoming update on a small number of handsets, Motorola can make sure that everything goes as smoothly as hoped. If there is a problem that forces the update to be halted, it will affect only a small number of handsets. After the test is completed, Android 4.4.2 will start to roll out for the two handsets.
Will Motorola continue the DROID line, which has been a Verizon exclusive dating back to the OG
Motorola DROID?
The Motorola DROID MAXX has its fans because of the extra long battery life, but most flagship models have been closing the gap. As far as a possible Motorola DROID 5 is concerned, a picture that claimed to show off the device appeared last August, but nothing has been heard about the phone since.
source:
AndroidCentral