The iPhone X inventory increase could result in a T-Mobile BOGO deal
8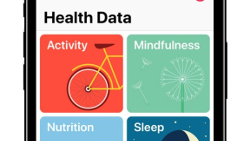 Packaged with the good news that Apple is now shipping
iPhone X
units for the next business day is the bad news that this would also mean inventory increase that carriers will have to deal with. Wells Fargo analysts are at the opinion that sooner or later this would lead to what seemed impossible just a week ago - an iPhone X BOGO.
Yes, if history is any indication, they place their bets on the shoot-from-the-hip T-Mobile to get aggressive with post-holiday promos, and launch an iPhone X twofer campaign that is sure to shake up the promo field. Verizon already
launched a BOGO
for the most popular current flagships, but it notably excluded the iPhone X, and T-Mobile may swoop in to occupy that promotional niche.
While iPhone X subsidies may affect a carrier's bottom line in a more negative way that with other, cheaper phones, those that start an X deal first will have the advantage of lulling many people as lucrative post-paid subscribers, so the bet might pay off. We'll keep our eyes on T-Mobile in January, as an iPhone X BOGO might reshape the so-far tame subsidies game, for the horror of investors and analysts alike, says Wells Fargo:
Checks still show a fairly rational competitive pricing environment - even with better supply from the iPhone X. This last part is key as we were worried that once greater supplies of the device was seen—then the craziness would begin… The key question is will this last in Q1 when the iPhone X supply continues to improve. Something to watch for sure (especially knowing our little magenta friends tend to get more aggressive in Q1 if history is any guide!).

source:
FierceWireless