Apple Music support arrives for Amazon Echo speakers with Alexa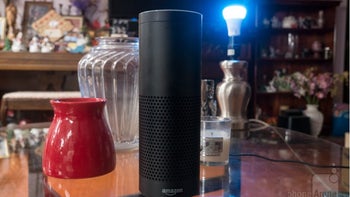 If you've bought an
Amazon Echo speaker
and wanted to use Alexa to fire up Apple Music, then you're finally in luck. Up until now, this feature wasn't available to Amazon Echo users, but it looks like support for
Apple Music
is now rolling out in the United States.
With the addition of Apple Music, Alexa new features support for several music streaming services such as Amazon Music, Spotify, Tidal, Deezer and Pandora. Depending on your music preferences, you can choose the default music library and music station sources for your Alexa-powered Amazon Echo speaker.
Although you should benefit from all the features Apple Music offers on other smart speakers like the
HomePod
, it appears that the implementation isn't 100% complete. As
9to5mac
points out, it appears that you can add a song playing on an Apple Music station to your library with Alexa when it's playing on the Amazon Echo. Also, there's no way to play music manually added to Apple Music from your own music collection.
For now, Amazon Echo owners must settle for simply listening to the music available on Apple Music or any songs added to their library, and that's perfectly fine for now.
Keep in mind that if you own an Alexa-powered speaker, other than an Amazon Echo, like a
Sonos speaker
, you won't be able to control Apple Music with the digital assistant.