Agar.io, the latest web game craze, finally lands on iOS and Android
4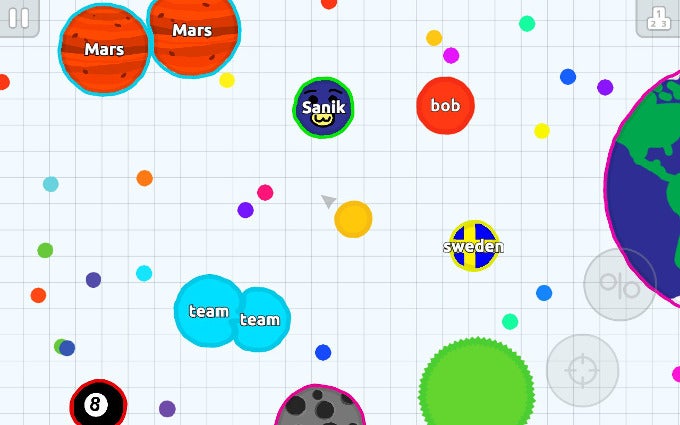 Agar.io for Android
If you've never heard of Agar.io, you are probably not too much into casual gaming, because it's a browser-based frenzy that is sweeping the globe. It's one of those games that all of a sudden become mega-popular, despite that there are numerous similar games, and begin hopping from an office to an office, until everyone is talking about it, and trying to beat everyone else's score.
Well, the game is now now available on iOS and Android, too, so you can take it with you wherever you go. What's the fuss about? Well, Agar.io is a massive online multiplayer game which pits... cell organisms against each other. The goal is very simple, you just have to gobble everyone up, and become the largest cell in the Agar universe, evading the bigger guys, and chasing the small fish.
The larger you become, the slower you trud along, so it becomes exponentially more difficult to chase those tiny, fast newcomers, unless they bump into you, which also happens quite often due to your sheer size. At this moment, you can divide and conquer, splitting a larger body into smaller, more nimble circles. Those can be eaten more easily in their turn, so Agar.io quickly turns into a casual, but very dynamic game of survival. It's very easy to play, and the other player's nicknames, written inside the bubbles, are a big part of the fun, so if you are curious about the latest craze, give it a go from the links below.
| | |
| --- | --- |
| Developer: Miniclip | Download: Android, iOS |
| Category: Action | Price: Free |