Affordable TicWatch E2 and TicWatch S2 smartwatches now available in the U.S.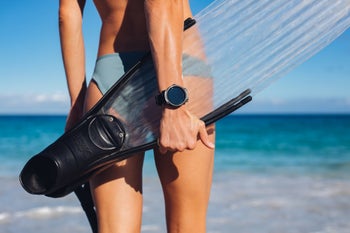 Two weeks ago
, Mobvoi unveiled two new smartwatches, the TicWatch E2 and TicWatch S2, but didn't provide any details about availability and prices. Today, the company announced both Wear OS smartwatches are available for purchase in the United States for as low as $160.
Qualcomm Snapdragon Wear 3100
platform, they are definitely an upgrade compared to the previous TicWatch smartwatches. They have been designed for active people, so they feature full swim-proofing, intelligent fitness features, and larger batteries than their predecessors.
The new set of "intelligent fitness features" included in both smartwatches are called
TicMotion
and it's a suite of proactive fitness features that offer more complex statistics than just the number of steps or calories. At the core of TicMotion sits proprietary "invisible AI" algorithms that are meant to improve the smartwatches' hardware capabilities without additional user input.
The first two intelligent fitness features provided by TicMotion are swim monitoring and analysis, as well as fully automated activity recognition. The first offer users performance metrics like lap time, speed, and Swim Golf, which are recorded and generated after finishing the swim. The second generates behavior analysis corresponding to each activity.
Although both smartwatches have been designed for explorers and extreme sports enthusiasts, the TicWatch S2 is the toughest of the two. The smartwatch has U.S. military-grade durability and rugged design. It can withstand the pressure of being submerged in water up to 50m and offers increased 30% battery capacity from the first generation.
The TicWatch E2 is now available for purchase for $160 via the Mobvoi online store and Amazon. The same goes for the TicWatch S2, which is priced to sell for $180.