Affordable 4.5" Acer Liquid Z330/M330 twins unveiled: one with Windows 10, the other with Android

Acer is on a roll at IFA with six new smartphones, and among them the Acer Liquid Z330 and Liquid M330 are two extremely affordable devices that are very similar in terms of specs, but differ in their operating systems: one runs on Android
5.1
Lollipop (Z330), while the other one (M330) comes with Windows 10 on board.
Identical twins with different platforms
Both the Acer Liquid Z330 and the Liquid M330 run on the entry-level Snapdragon 210 system chip with 1GB of RAM, and feature 4.5-inch LCD displays with a conservative 480 x 854-
pixel
(FWVGA) resolution.
Acer Liquid Z330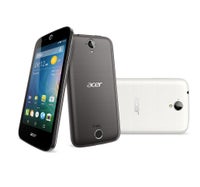 The two phones measure the same 136 x 66.5 x 9.6 mm, and this means that they are easy to use with a single hand, but also definitely on the chubby side. There is a slight curve on both phones for a more comfortable in-hand feel.
Another limiting factor in these affordable Acer Liquid phones is the fact that they ship with just 8GB of internal storage.
Acer Liquid M330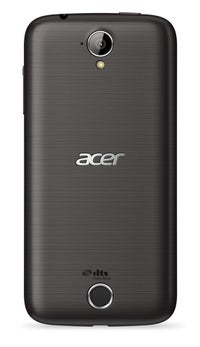 In terms of cameras, there is a 5-megapixel main camera and a 5-megapixel front-facing cam for selfies. The cameras come with a few additional shooting modes, among which the self-explanatory Gourmet mode, Favorite Shot and Bright Magic Selfie.
Neatly, 4G LTE connectivity is on board: there is a modem that supports Cat4 LTE, along with WiFi 802.11 b/g/n and Bluetooth 4.0 EDR.
Price and release date
The two phones will NOT be available in the United States and North America (at least not officially), with their primary markets being Europe and the Middle East where the two will be sold for an MSRP of €129 ($145). The Liquid Z330 release date is set for October, while the Acer Liquid M330 is scheduled for December.
source: Acer