Adobe Lightroom scores a big functionality update on iOS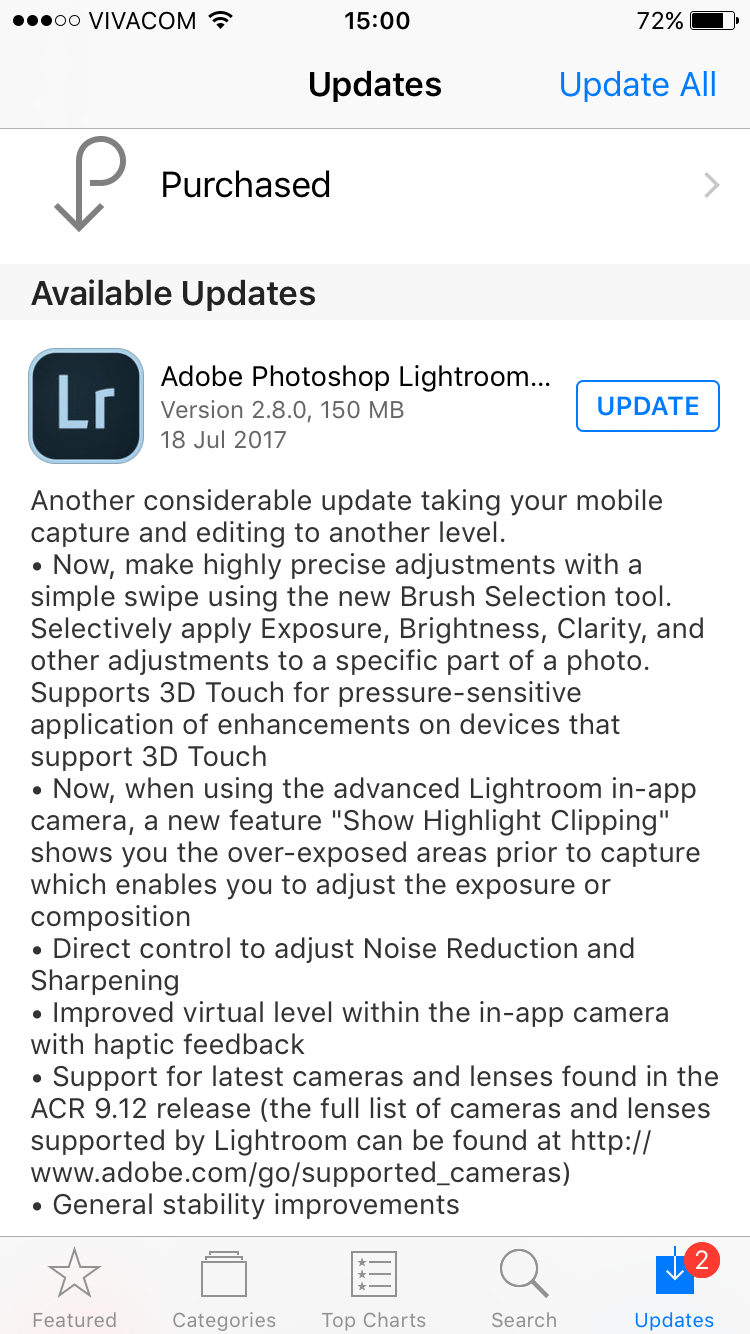 The mobile version of Adobe's Lightroom has just scored a neat functionality update that is quite likely to be a notable improvement for all fans of the app.
Probably the biggest new change is the new Brush Selection tool, which lets you create precise selections and apply various basic adjustments to any photo. On top of that, you can also utilize 3D Touch for your selections, provided that your iPhone has 3D Touch on deck. You're also now given direct hold over the reins of Noise Reduction and Sharpening, which has been oft-requested by the regular users of Lightroom.
The built-in camera in Lightroom has also seen some love in the form of highlight clipping, which is quite a useful addition to the overall functionality. No longer will you lose information by overexposing your pictures. Additionally, the virtual level in the camera now also provides haptic feedback, which is a neat touch-up.
A bunch of new cameras and lenses are now supported by Lightroom Mobile, falling in line with the latest camera gear to get included in Adobe's Camera Raw 9.12.
The update should be rolling out to you soon. Supposedly, the Android version of the app should be getting the same update anytime now.