Adobe to announce Illustrator for iPad in November
3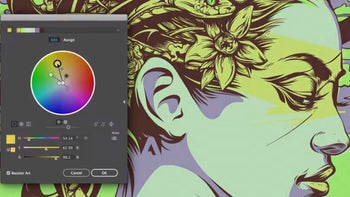 After Photoshop
, Adobe is now expected to bring yet another important app to the iPad – Illustrator. However, while Photoshop will be launched by the end of this year, even though it's missing key features, Illustrator won't be available to iPad users until 2020.
Bloomberg
reports Illustrator for iPad will be officially unveiled at Max conference in early November before launching it in 2020. Even if the iPad app won't offer the same features as the desktop version, the move is meant to increase Adobe's Creative Cloud customers database, as clients would be more likely to subscribe to the service if they know they'll be able to finish a project they started on the desktop, on their iPads.
On the other hand, Apple is advertising its
iPad Pro
as a laptop replacement, so the release of apps like Photoshop and Illustrator can only add support to what the Cupertino-based company is preaching.
It remains to be seen how appealing the upcoming Illustrator app will be for iPad users and whether or not Adobe plans to add most of the key features currently available in the desktop version.
Although Adobe has declined to comment on the report, we won't have to wait too long to get a confirmation as Adobe's Max conference is set to debut at the end of next week.