Adobe Photoshop for iPad is still on track for a 2019 release, but without key features
6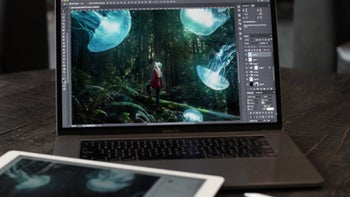 Adobe confirmed earlier today that
Photoshop for iPad
is still going to be released by the end of the year. The upcoming launch of the software was confirmed last year, but in order to meet the deadline, Adobe will have to drop some key features from the initial release,
Bloomberg reports
.
Although no official update on the software's launch has been provided since last year, Adobe is expected to offer more details next month at its annual creative software conference. After testing Photoshop for iPad for more than a year, some beta testers told Bloomberg that the beta versions don't include key features that they expected to be part of the final build of the app.
Also, the report mentions that less advanced features will be included in the upcoming iOS app, while some well-established ones won't make it at all, such as filters, the pen tool and custom paintbrush libraries, vector drawing, color spaces, RAW editing, smart objects, layer styles, as well as many options for mask creations.
Feature-wise, it feels like a beefed-up cloud-based version of their existing iPad apps and not 'real Photoshop' as advertised. I understand it is based on desktop Photoshop code, but it doesn't feel like it right now.
An Adobe official said that the beta feature set is not representative for the final version, as the need to team up with Apple meant that some feature will be "coming in hot" ahead of the launch. However, he admitted that at launch Photoshop will lack some important features, which will be added over time.