Adobe Flash 10.2 for Honeycomb goes final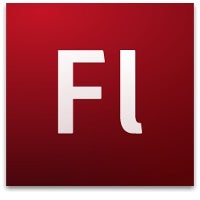 Up until now, Adobe Flash 10.2 - bringingsmoother hardware accelerated video playback for HD videos onHoneycomb tablets - was in its beta stage. The new version, justreleased on the Market, is free and fixes the security hole uncoveredearlier across all Android-running gadgets.
The main beneficiaries of the AdobeFlash 10.2 however might turn out to be not current, but ratherupcoming devices who are expected to ship with an updated version ofHoneycomb – 3.1. At least that's the kind of connection suggestedby the screenshot captured by Droid Life.
Subsequently, though, the versionnumber was changed to 3.0 on the Market, matching the one on the Motorola XOOMalong with a couple of other tablets running Honeycomb, so theirperformance should also be improved. And the number of supported tablets will increasesignificantly in the coming months when new products are to be launched. But what's most important is thatthe latest version of Adobe Flash goes one step closer to deliveringa full-blown web browser to your tablet. And that's what we all want,isn't it? Download link is below.
source: AndroidMarket via Droid Life