Adidas app for Android and iOS lets you print your own photo on a pair of custom sneakers
1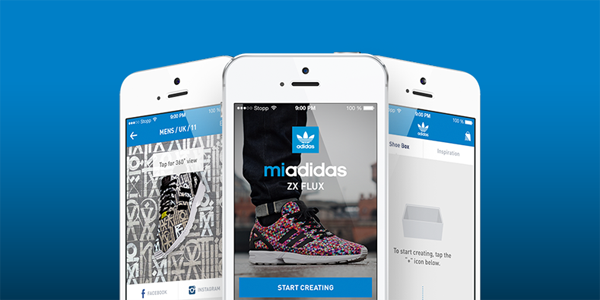 You say you never thought of putting your phone snaps on your sneakers? Well, you better start thinking about it, as Adidas is offering you an app that does precisely that - printing the photos from your Android or iOS device on a pair of its sneakers for the cool sum of $110.
Being unique doesn't come cheap, but Adidas has made the MiZX FLUX service the ultimate in convenience, too - just snap a photo, or use one from the camera roll, and upload the design to share on the social networks, or save for later use. That use can culminate in a tailor-made pair with your favorite photo, how cool is that.
Adidas has a copyright filter in place, so you can't really print anything protected, but for self-made snaps it's game time with the MiZX FLUX app - it is live now for users in the US, with the usual array of countries with the most paying customers - Austria, Belgium, Denmark, Finland, France, Germany, Ireland, Italy, the Netherlands, Spain, Sweden and the United Kingdom - following at a later date.