Acer Predator 8 gaming tablet with Intel Atom x7 chipset showed off at Computex 2015
43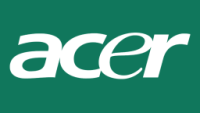 Today at Computex 2015 in Taiwan, Acer unveiled one of the most unique Android tablets that we've ever seen. Called the Acer Predator 8, this atypical tablet is aimed at mobile gaming fans.
Right off the bat, the Acer Predator 8 differentiates itself through a bold and striking design. The tablet comes with four speakers integrated in each of its four corners, and you're not likely to miss them, as each of these corners is colored bright red and sticks out a little from the body. The back of the Predator 8 is built out of multiple panels made out of various materials that come together at aggressive angles.
Overall, the Acer Predator 8 looks very much like a gaming laptop in terms of style, except that it's a tablet. The Predator 8 design features multiple sharp angles, straying far off from the traditional design of Android tablets.
The brains of the operations is an Intel Atom x7, a 14nm-built chip that comes with a quad-core processor clocked at 1.6GHz (goes up to 2.3GHz in Burst Mode) and a 16-core eight-gen Intel HD Graphics GPU. Although Intel x7 has been used in other tablets, such as the
Microsoft Surface 3
and the recently-unveiled new
Lenovo ThinkPad 10
, the Acer Predator 8 is the first Android tablet announced to make use of it.
Unfortunately, these are all the details that Acer was willing to share about the Predator 8 gaming tablet, leaving many questions unanswered, such as the amount of RAM, the resolution of the 8-inch display, or the price of the tablet. The Acer Predator 8 is scheduled to launch this winter.