AccuWeather makes a debut on Windows RT/8, feeds your weather information hunger
1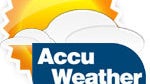 If the stock weather app just won't satisfy your curiosity for the outside weather, here is a solution:
AccuWeather has just launched its weather application for Windows 8 and RT
.
The app shines in all of Windows' Modern UI glory, with full support for the live tiles and the overall design language matches.
The app gives you detailed reports about weather down to what are the conditions around in your neighbourhood and with a Bing Maps radar overlay you can easily see whether you need to grab an umbrella on your way out or not. The app is free in the Windows Store, and supports both Windows 8 and RT, check it out below.
source:
AccuWeather on the Windows Store
New AccuWeather App for Windows 8 Takes Users on a Journey
Richly animated and immersive weather app developed for Windows 8 user interface
STATE COLLEGE, PA – October 26, 2012 – The highly immersive, richly animated AccuWeather app for Windows 8 with accurate and local forecasts for 2.7 million locations worldwide is now available. Designed using the new Windows user interface, this brand new app features powerful weather animations that illustrate the forecast as the user navigates through time, and My AccuWeather custom lifestyle forecasts that show how the forecast impacts the way the user plans to spend their day.
"The AccuWeather app is a great example of the new Windows experience," said John Richards, senior director, Windows Apps Marketing for Microsoft Corp. "The AccuWeather app was designed to engage users with features such as tiles for your favorite locations and beautiful weather animations. The tiles automatically refresh with current forecasts, weather maps, and the My AccuWeather custom lifestyle forecasts."
AccuWeather worked directly with Microsoft in developing the app and the app was selected to be part of the Windows Store on Windows 8 Consumer and Release Preview.
"When we started developing the app, we set out to take our users on a journey throughout their day as they check their hourly, daily, and future forecasts," said Pascal Racheneur, Vice President of Interactive Media for AccuWeather. "As the forecasts for their favorite locations and their My AccuWeather custom lifestyle forecasts change from day to night, hourly to 25-day and so on, so too do the richly animated backgrounds which clearly illustrate the forecasted weather conditions."
"The Windows 8 platform has a clean, elegant, and fluid interface," he continued. "AccuWeather for Windows 8 truly represents what the platform has to offer."
More features include:
• My AccuWeather custom lifestyle forecasts that show how weather conditions affect specific health risks and outdoor activities for current conditions, each of the next 24 hours, and the next 25 days.
• Current weather conditions updated every 15 minutes with the very latest humidity percentages, visibility, UV index, wind direction, wind and wind gust speed, and AccuWeather's patented RealFeel Temperature® that analyzes multiple weather conditions to determine how the local temperature actually feels.
• A quick look at weather conditions for the next 24 hours, and a calendar view of the next 25 days with the ability to open up any day for more weather detail.
• Interactive, full-screen Bing Maps overlaid with AccuWeather's precise weather data.
• Current weather news and broadcast-quality weather videos with many available in both English and Spanish.
• An easy-to-use and fun weather comparison between each of your saved locations.
• Cross compatibility across Windows 8 PCs and tablets.