Academy Award to be streamed live to Watch ABC app
1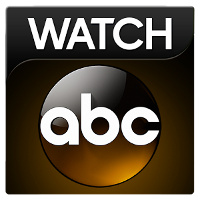 The 86th Academy Awards will be streamed live this Sunday to those using the Watch ABC app. But ABC will only offer the entire program to those who are subscribers to certain cable-TV networks in specific markets. Those cable networks taking part in the live stream include AT&T U-verse, Cablevision, Charter Communications, Comcast, Cox Communications, Google Fiber, Midcontinent Communications and Verizon FiOS. The locations where the live stream will be available include Los Angeles; San Francisco; Fresno, Calif.; Houston; Chicago; Raleigh-Durham, N.C.; Philadelphia and New York.
Samsung Galaxy will be sponsoring once again, the "Oscars Backstage" which is open to all Watch ABC users whether or not they are subscribers to the participating cable networks mentioned above. There will be three channels with 15 cameras that include the "thank-you cam," winners' walk and the press room. Video highlights and the "Oscars Backstage" clips will be available 5 to 10 minutes after they air live. Verified users will have "on demand" access to the entire telecast for three days after the live show.
ABC has also decided to take down its dedicated Oscars app, which first launched in 2011 to stream backstage and red carpet action. As we said, those with the Watch ABC app will be able to view those activities free. ABC will start its telecast of the Academy Awards Sunday, March 2nd at 7pm EST. The Watch ABC app is available at Oscar.com, ABC.com, and WatchABC.com. It is also available via iOS and Android apps found at the App Store and Google Play Store respectively.
Besides the Oscars, those with authenticated access to Watch ABC will be able to view the
Jimmy Kimmel Live: After the Oscars
special, which will be streamed live this Sunday after local news on the East Coast and at 10pm PST in the West.
source:
Variety
via
AndroidInsider