AT&T's HTC Titan now available online: the biggest display on WP, yours for $199.99
3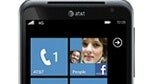 AT&T's gigantic (but hopefully not titanic in destiny)
HTC Titan went up for sale online
on Sunday just
as promised
and it's got the biggest screen on a Windows Phone handset, a 4.7" SLCD panel nested in a sleek, under 0.39" (10mm), unibody design. The Titan underlines Microsoft's big (literally) message conveyed with the six-storey high Windows Phone installation that lit up recently for a day on Times Square.
Apart from being big, AT&T's HTC Titan is also pretty capable both in terms of pure
processing power
with a 1.5GHz single-core chip and in photographic terms with an 8-megapixel camera on the back and a 1.3MP front-facing snapper.
Sadly, the big screen can't match heavyweights like the iPhone 4S and the upcoming Samsung Galaxy Nexus in terms of resolution and pixel density. Despite its 4.7-inches diagonal, the Titan has a
resolution
of 480x800, which wouldn't be too bad on a small screen, but seems a bit underwhelming when applied to a 4.7" canvas.
If you can overlook that, though, the Titan promises to reward with the usual buttery smooth Windows Phone Mango experience. The
HTC Titan price
stands at $199.99 when you sign a two-year contract with AT&T, while off-contract it retails for $549.99.