AT&T outs new Call Protect feature to stop spam calls
1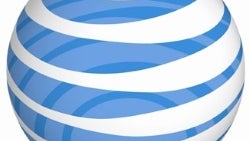 To defend subscribers against unwanted calls and texts, AT&T has implemented a new network-level feature named AT&T Call Protect. It can be activated for free on AT&T postpaid plans with support for HD Voice.
The feature automatically blocks calls from fraudulent numbers and lets customers block specific numbers manually for 30 day periods. Should a spam call still get through the system, the recipients will be notified with an in-call pop-up that lets them accept or deny it.
Call Protect can be enabled from your myAT&T dashboard, from a web portal, or a companion app. Users can turn off call blocking, enable temporary call blocking, and let specific numbers get through.
Unfortunately, Call Protect won't always work in all scenarios Customers will only receive a warning message if they're in an HD Voice coverage area, and temporary call blocking only works with the AT&T Call Protect app installed and functioning. Unknown numbers can't be manually blocked, either.
source:
Digital Trends