AT&T might not be required to pay break-up fee to Deutsche Telekom
19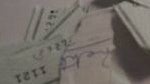 The contract that AT&T entered into with Deutsche Telekom to purchase T-Mobile allows for $6 billion in cash and assets to be sent to the German firm if the deal does not go through, even for regulatory reasons. However, a person with inside knowledge of the deal says that
under certain situations. the break-up fee will not be paid
.
If regulators don't give the green light for the deal to proceed by a certain date, this insider says that the contract will become void and AT&T will not be liable for the break-up fee. That date has not been made public. In addition, the value of T-Mobile is not allowed to fall under a certain level. But if a
big enough chunk of the nation's fourth largest carrier must be divested by AT&T
to satisfy U.S. antitrust regulators, the value of T-Mobile could fall under the threshold needed for Deutsche Telekom to receive the $6 billion in cash and assets in case the deal stalls.
As we
reported
, the U.S. DOJ last week said that it will seek an injunction to block the deal. Meanwhile, German officials say that the DOJ is talking with the parties involved and AT&T is
hoping that a settlement can be reached
before the case goes to court.
source:
Reuters