AT&T launches mobile commerce service for retailers powered by Digby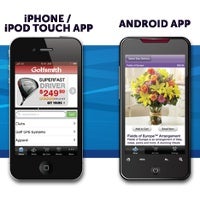 AT&T has stepped up its mobilecommerce offerings by adding a brand new service aiding retailers inweb commerce by helping with design and management of web sites andsmartphone-optimized applications. The service is powered by theDigby platform, with the end-goal of making mobile devices a truevirtual sales reps granting access not only to product information,but also reviews and deals. Digby is a powerful solution as it worksacross a variety of platforms including iOS, Android and BlackBerry.It also supports QR codes, which means that you can just scan abar-code to get all the information about a product.
"By adding Digby Mobile CommerceSolutions to our portfolio of Mobile Marketing Solutions, we'reable to offer retailers a comprehensive set of services forpromoting, merchandising, and selling product through a mobilechannel," Chris Hill, VP of Advanced Mobility Solutions at AT&Tnoted.
In terms of security, the platformcomplies with high standards such as the Payment Card Industry 1certification and comes with detailed statistics. The service was made available yesterday on AT&T, so if you're interested feel free to hit the link below for the small print.