Deal: AT&T will let thee... buy one Note 9, get a Note 9 for free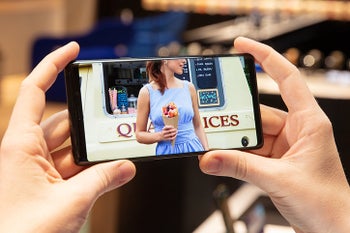 It's raining
Note 9
BOGO deals today, from America's largest carriers at that. After
Verizon announced the free Note 9 deal
for anyone who gets, well, another Note 9, AT&T follows in its footsteps, too.
AT&T is offering the Note 9 online and in stores on Aug. 24 for $33.34 for 30 months on an AT&T Next installment plan. For a limited time, AT&T customers can also get a Samsung
Galaxy Note 9
, S9 or
S9+
for free when they buy another Note 9 from AT&T, basically a similar deal to what Verizon is running.
The difference is that AT&T requires you to get it on a 30-month Next installment plan, not a two-year endeavor. A $30 activation fee will be applied to the new line as well, plus all the due taxes. On top of all that, you can get the free Samsung gift pack with each phone, up to a $299 value, so you aren't without options when it comes to Note 9 deals this year, pricey tag or not.