Free Note 9 from Verizon is the best BOGO deal on Android
6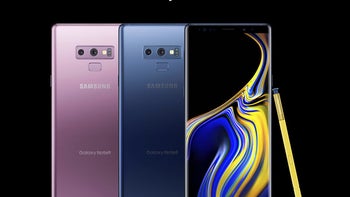 Verizon dropped a bombshell, just as
rumored
, and is ushering a buy-one-get-one for free deal on the fresh-out-of-the-oven
Galaxy Note 9
. Given that its pricing starts from $999.999, that must be the best BOGO deal on an Android handset we've ever seen, but we've no doubts that Verizon can afford it.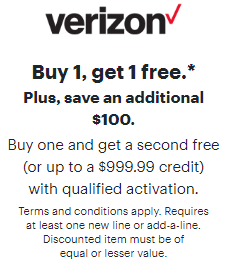 The Samsung Galaxy Note 9 will be available for preorder on Verizon on 8/10 in Ocean Blue and Lavender Purple. The $999.99 128 GB model will be $41.66 a month for 24 months on Verizon device payment ( retail; 0% APR) and the 512 GB model will be $52.08 a month for 24 months on Verizon device payment ($1,249.99 retail).
What you need to do is purchase a Galaxy Note 9 from Verizon with an eligible plan on 24-month installments, and get an S9, S9+ or another Note 9 on the same bill The bad part is that you will also be paying Verizon's $30 activation fee, plus all taxes are due on both phones at the time of signing. Should you cancel before the installment period ends, you are in for the remaining of the Note 9's $999.99 balance, too.
The discounts will start arriving in the form of bill credits after up to three billing periods have passed, but it's still a great deal for an even greater handset, and on the largest network in America to boot. Moreover, you will get up to $299 worth of free gifts from Samsung if the preorder period, so it all adds up.