AT&T Moto X next up to get the camera fix update
4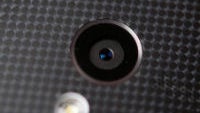 A couple weeks ago, the first major software update started rolling out to the Motorola Moto X. The update brought a number of improvements, not the least of which were fixes to the optimization and functionality found in the camera of the device, which had been one of the few points of issue with early reviews. The update rolled out to the unlocked Moto X (aka the T-Mobile Moto X), but now the update is hitting the AT&T model as well.
The update rolling out to the AT&T version of the Moto X contains a lot of the same improvements that we saw in the
unlocked version
update last week. It includes the same improvements to the camera's auto-white balance performance and color accuracy, as well as better exposure and faster refocusing both with touch-to-focus and switching from front to rear cameras (or visa versa).
The update also includes the updates to improve Touchless Control accuracy and response, better transferring of data from old devices, as well as the fixes to the Moto Care Lost Device Finder. There is no word about improvements to voice call quality as we saw with the unlocked update.

The update should be rolling out now, so check in with your device to see if it is ready.