AOKP releases build 2 of its Jelly Bean ROM
15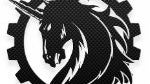 Custom ROM lovers, it's time to get a bit excited because AOKP, the up-and-comer of the mod world has released a huge update to its Jelly Bean ROM with support for 16 devices, which isn't much, but it's a solid start. So, if you have one of the supported devices, which includes the Nexus S 4G, Motorola XOOM (and XOOM LTE), Galaxy Nexus (GSM & CDMA), and Nexus 7, you may want to try out this ROM.
It is considered to still be a beta version, but we've been running it and have had no problems in the past couple days. The biggest of the updates now allow for the tablet UI on any device, custom vibrations on phone calls, a "kill all" button in the recents menu, full theming options for Contacts and MMS, and the
720p recording
that we heard about for the Nexus 7.
Another cool new feature is the ability to add up to a total of 7 buttons to the soft nav buttons tray. So, in addition to the standard Jelly Bean "back", "home", and "recents" buttons, you can add a search button, app link, or more if you'd like.
For a full list of features, and supported devices, hit the source.