ABI: Fourth quarter Android smartphone shipments fall on a sequential basis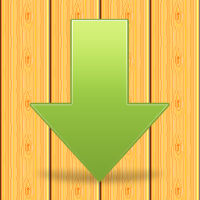 Is the bloom off of the rose? According to data compiled by ABI, global shipments of Android smartphones (not including those shipped with a forked version of Android) totaled 205.56 million in the fourth quarter of 2014. That was a 5% decline from the 217.49 million units shipped in the third quarter. The holiday quarter is usually a time of high demand in the industry.
Android shipments were affected by the smashing success of the larger-screened
Apple iPhone 6
and
Apple iPhone 6 Plus
. Apple raised the size of the display on its new models from 4-inches to 4.7-inches on the
iPhone 6
and 5.5-inches for the
iPhone 6 Plus
. The 74.5 million iPhones shipped by Apple over the last three months of the year were up a whopping 90% from the 39.27 million units shipped by Apple in the previous quarter.
Shipments of forked Android powered handsets in the fourth quarter declined slightly to 85 million phones from 85.47 million shipped in Q3. Windows Phone shipments rose 19% sequentially from 9.02 million in the third quarter to 10.70 million the following quarter.
"Google's Android is being attacked by Apple's iOS at the high end and forked Android and AOSP at the low end in high growth emerging markets. The Android One initiative has slowed forked Android and AOSP growth outside China, but Apple's success has taken the high end of the market away from certified Android's premium tier vendors...4Q 2014 has been a seismic quarter in the smartphone industry and many premium tier Android vendors may once again review their operating system and therefore content and service strategies in light of Apple and forked Android vendor Xiaomi's success. Worrying times for Google's mobile services and Android, but it presents opportunity for other service providers and even operating systems."-Nick Spencer, Senior Practice Director, Mobile Devices, ABI Research
Overall, smartphone shipments rose to 378 million units in the fourth quarter, a gain of 7% from the 354.44 million handsets shipped in the third quarter.
source:
ABI
via
FierceWireless