ABC News: Samsung GALAXY Nexus to resume shipping next week with Android 4.1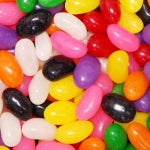 Just the other day,
Apple put up the $96 million bond that the court requested as collateral
in return
for its preliminary injunction on the Samsung GALAXY Nexus
. That ban included the unlocked GSM variant of the phone that was powered by Android 4.1, Jelly Bean. This model had been available at the Google Play Store for $349 until it was removed following the injunction with a replacement sign saying that the device was 'Coming Soon'. The move by the court to ban the phone came after Judge Lucy Koh had agreed with Apple that the unit had infringed on a pair of Apple patents. The main one is known as the '604 patent relating to unified search.
ABC News
is reporting that the Samsung GALAXY Nexus will be returning to the Google Play Store next week, powered by Android 4.1 Jelly Bean. Also included
will be a software update that will remove the offending feature from the phone
. While the Google box for searches will still be on the device, the GALAXY Nexus will
no longer search the handset itself for the keyword
, but instead will only search the web.
Despite the talk of a workaround by Google, Samsung says it will
continue to appeal the ruling made by Judge Koh
. Additionally, it is unknown whether the Android 4.1 Android OS build that will come with the new version of the Samsung GALAXY Nexus will have just the one workaround for the Unified Search patent, or if it will contain fixes to cover other complaints of patent infringements made by Apple.
source:
ABCNews