Samsung bid for stay on GALAXY Nexus denied, but Google has software update for workaround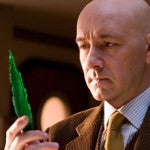 Last night, we passed along the word that
Judge Koh had denied Samsung's request for a stay
on the injunction she had ordered on the Samsung GALAXY Tab 10.1. Move ahead 24 hours, and as Yogi once said (Berra, not Bear), it's Deja Vu all over again as
Samsung was once again denied
. This time, the device with the preliminary injunction is the Samsung GALAXY Nexus.
Apple's legal actions moot
. According to
The Verge
, an OTA update for the Samsung GALAXY Nexus might go out as early as Tuesday night and take away all local search, redirecting it to the web. Those who don't want to update will not be forced to, but it would appear that this could be a valid way to get around the '604 unified search patent that
Apple has been using as Kryptonite to Google's Superman
. This is the patent that Apple used to get the court
to order the injunction on the Samsung GALAXY Nexus
last week.
The OTA update is supposed to rollout to all Samsung GALAXY Nexus units regardless of carrier. The update will also make one of the big standout features for Android 4.1, Google Now,
safe from Apple's grasp
when it is ready to be rolled out to the public.
The workaround coming in the OTA update is expected to "dumb down" the search bar on the Samsung GALAXY Nexus, as results will come only from the web. Even Voice Search will be limited in this manner.
source:
TheVerge
via
AllThingsD