A huge update for Real Racing 3 is out
1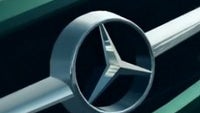 Firemonkeys are really pushing it to the limit with the latest update for their Real Racing 3 game.
The UI has been completely overhauled
, thus allowing gamers to manage their cars in a better way and track their career with a new progression system.
Bentley and Mercedes-Benz
are also making their appearance in the game as two new brands for you to test on the tracks. Furthermore, gamers can now ply through
180 brand new events
.
The new update for Real Racing 3 also introduces
Daily Race Bonuses
, which means that the longer you play the game, the more cash you will be earning in-game. Firemonkeys are also introducing
Clean Race mode
– this means no colliding with rivals or crashing your car during the contest for the first spot will earn you bonuses.
As if that's not enough, another new race mode is added to the game:
Time Trial
. What's interesting about it is that you can compare your track times with your friends or with rivals from across the globe. Time Trial uses the so-called currency "Drive", which allows you to enter new Time Trial races, yet if you struggle with amassing the currency you can always buy some with real money from the Store.
The word "new" has been used 6 times in this article. How's that for an update?
You can take a look at our Real Racing 3 review right
here
.
source:
Android Authority
,
Google Play Store