Real Racing 3 Review
29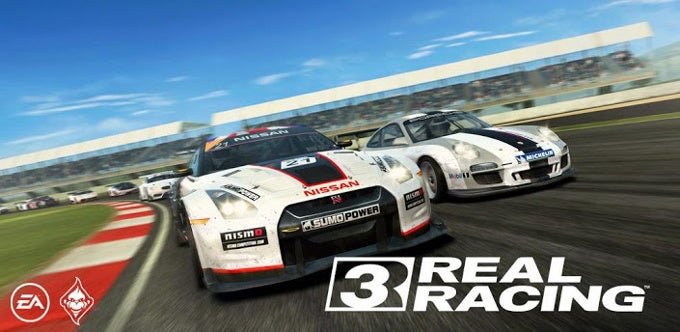 If the
Samsung Galaxy S IV
is the most anticipated Android smartphone of the year, Real Racing 3 must be its equivalent in the gaming world. Well, at least when it comes to racing games where Real Racing 2 has set up the bar high for a more realistic driving experience. Real Racing 3 has now arrived on Android, the iPhone and iPad, and takes that to a new level with extremely polished graphics of 48 available cars including exotics like Bugatti and a wealth of real-life tracks selected carefully and in great taste.
It is a game that is not afraid to serve you a repair bill after you finish racing. Nor is it afraid to ask you to service your car and put some oil in.
And while all of that sounds great and engaging (your car becomes like a little tamagotchi you look after), it comes with one big caveat. Time and money.
Freemium at its worst
Thing is Real Racing 3 costs nothing to download and play. Start to play, though, and you'd see that it is not just like any other freemium game. The developers from EA/Firemonkeys have ingrained the freemium deep into its DNA, making it almost impossible for serious gamers to avoid it.
Here is an example. Say, you have raced a couple of tracks and you notice your car requires oil change. You choose to add new oil, and the game serves you a warning that it would take around 5 to 10 minutes. Annoying, but not all that much. Go through a couple of more tracks, and you'd need to further service your ride. The waiting time can jump to half an hour or more easily.
Speeding it up is done with the hard-to-obtain in the game gold coins.. or with real life money. You don't want to give this game to your impatient kids who can quickly run up significant sums. Buying new cars is an equally expensive experience. It is an annoyance, especially for hardcore gamers that like to get lost for hours in front of the screen.
Freemium is a double-edged sword, though. For casual gamers that would just quickly race a few tracks without any colossal ambitions, the zero dollar price might work perfectly.
Gameplay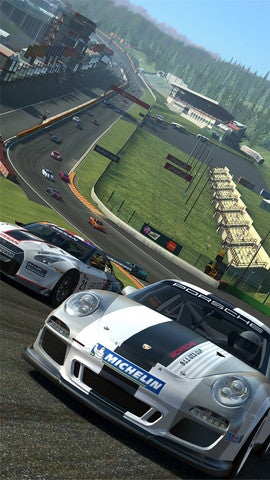 The gameplay itself is hugely addictive, and once again, the graphics are amazing. This is console-grade experience on a mobile device. Real Racing 3 has different racing modes that come in a varied sequence so you never get bored. You also play against real opponents, or rather their achieved times (which are strangely fairly easy to beat), and that only adds to the thrill.
For beginners, you can race with assistance - break assistance especially, but if you want higher speeds, manual control of the car and ultimately more adrenaline, you should switch all of that off.
With a wealth of cars, brilliant tracks, an engaging gameplay that will have you caring about your virtual ride, Real Racing 3 is an addictive racing game that easily ranks among the finest we've played. However it is also a demonstration of freemium at its worst - it feels like a greedy a money-draining creation. It is rare that we love and hate a game at the same time, but if there is one, it must be Real Racing 3.