8 fun and free casual iPhone games you must try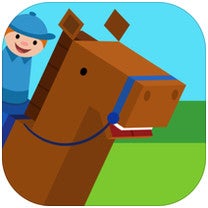 Do you want to embark on a journey through treacherous lands, where damsels in distress long to be rescued and priceless loot awaits to be discovered? Are you ready to face fearsome demons and dodge deadly traps along the way? Is your mighty sword sharp enough to lay waste to the blood-thirsty abominations you'll have to do battle with? Because we sure ain't got time for that.
Casual games, on the other hand, make much more sense in our fast-paced daily routine. In fact, they've been thriving on mobile, and that can be attributed to a number of factors. For instance, casual titles require little to no commitment, unlike those hardcore, desktop-grade video games. They're also easy to pick up and play by anyone, regardless of their age or experience. And no less importantly, casual games can be enjoyed even if one has only a couple of minutes to spare.
To honor this popular breed of time-wasters, we have hand-picked a number of casual iPhone games we think you should try. They're fun, they're free, and they're great for killing a few minutes of time while on the bus or during a lunch break. Check them out in the slideshow below!
Even more awesome iPhone games: