8 most delicious iPhone 8 features we can't wait to sink our teeth in
68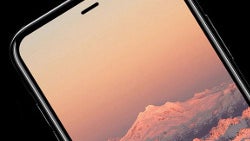 We're all excited about the
iPhone 8
. The whole world is excited. But why?
While there's no doubt Apple has something extremely special cooking up in the kitchen (otherwise why would it appoint a Cook for a CEO?), do we really know what's going to be so great about it? We mean, obviously Apple hasn't given us an iPhone that looks genuinely new and different from that breakthrough metal slate it unleashed back in 2014, and with the iPhone 8 rumored to finally shake things up dramatically, both media and consumers are gobbling up every new piece of render or leak as soon as it gets out the oven.
But, let's stop for a moment and think about what exactly it is that the iPhone 8 is expected to bring to the table when it launches later this year – explore all the juicy features in the gallery below, and please try not to drool over your smartphone's screen (or computer keyboard), that would be so gross!
VIDEO:

Top 10 iPhone 8 predictions