6 repetitive but addictive games for Android, iOS and Windows Phone
6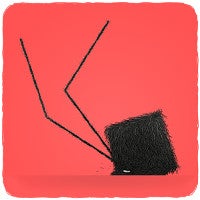 Nowadays we have sophisticated mobile games like Asphalt 8, Clash of Clans and N.O.V.A. 3 with fancy visuals, a rich backs story, and, sometimes – quite complicated gameplay and controls. These games are usually a hit with the player base – at least the player base that is seriously into gaming on their mobile devices.
And yet, not all of us enjoy these Farmville-type games that require you to come back over and over to pick up right where you left off and move up in the world. Simpler, more casual games are where it's at for those folks, and the more addictive it is, the better. We're talking the Flappy Bird-type games out there.
Indeed, if you like your games simple, but addictive, then you likely don't mind them being repetitive – in fact, some would argue that that's part of the charm – and you've come to the right place, for we'll be listing a few of our favorites in the slideshow below. Best of all, most of these are available on all three major platforms – Android, iOS, and Windows Phone. Let's jump right in.