6 iPad Air 2 alternatives worth the sweat of your brow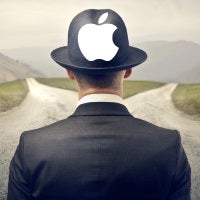 The iPad Air 2 might be the best iPad ever, but it certainly isn't the be-all and end-all of tablets everywhere. If you are dead set on buying Apple's hero tab, go ahead - you are making a fine purchase.
But if you'd like to make a better educated decision and possibly save some money, check out these six Android (and Windows)-powered alternatives. They are mostly pleasing to the eye (although not quite as illustrious as the iPad Air 2), have the specs to match, and take photography just as seriously by virtue if their 8-megapixel cameras.
Behold, six fine alternatives to the iPad Air 2: