Apple iPad Air 2 Review
51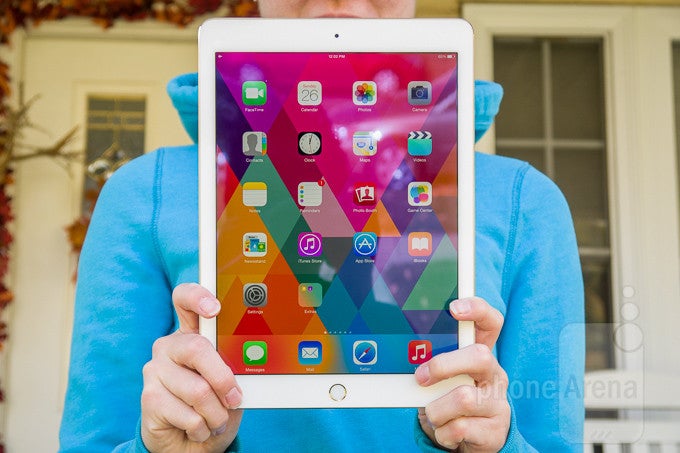 Update

: You can now read our Apple iPad Pro review!

Introduction
In the tablet world, there's only one significant name that stands unchallenged in the space – the iPad. Yes, Apple's tablet continues to have a firm stranglehold of the tablet market, mainly because it's so versatile in many ways. Last year, the company upped its game with the introduction of the incredibly thin iPad Air, one that obviously continues the tradition of forward thinking design for Apple. Typical to say the least, the iPad Air 2 aims to continue that trend to a higher degree – while being outfitted with some new hardware and features in the process.
Of course, as we all know too well, Apple is notorious for recycling designs, which was profoundly evident between the iPad 2, 3, and 4. On the surface, the iPad Air 2 very much looks like its predecessor, but there are some differences that make it notable in several fronts. Regardless of whatever they are, will it be enough to distance itself from its highly-esteemed predecessor?
The package contains:
Wall charger
Lightning cable
Quick guide
Apple logo decals
Design
Thinner and lighter, it's incredible how much more Apple is able to shave off from the iPad Air 2.
Apple surely outdoes itself when we look at the design of the iPad Air 2, which interestingly enough, snags the honor of being the world's thinnest tablet currently sold on the market. Well, it's 18% thinner than the last year's iPad Air. Unless you have its predecessor side-by-side to compare, it's rather tough to admire the design improvements Apple has achieved. Seriously, it's skinny (6.1mm) and lightweight (444 gr), easily eclipsing its predecessor in the process. That combination alone makes it considerably easier for travel than most laptops, since it's something that occupies minimal space in a backpack or bag.
The design, of course, is as iconic and familiar as it can get – though, it's for the most part unmatched in terms of quality. Utilizing the same familiar unibody aluminum construction from before, which gives it that premium quality, it's a solid offering that gives it a seamless, elegant appearance. This time, however, Apple introduces a new color option into the mix, gold, which has become ubiquitous to say the least. In complementing its sturdy aluminum frame, the front of the tablet is covered in glass – while a subtle tapered bezel around the aluminum frame makes it comfortable for us to hold it around the edges.
All told, there are very few tablets that turn heads, but the iPad Air 2's updated design clearly indicates that Apple is committed in continuing that trend. Sure, other tablets may offer protection against dust and water with their designs, but at the end of the day, the iPad Air 2 amazes with its balanced portfolio in being extremely attractive, premium constructed, and svelte enough to be inconspicuous for travel.
Although some will find it negligible, Apple has opted to do away with the mute switch (or rotation lock) that's traditionally found near the volume control, since the toggle for those functions are accessible via the Control Center. Aside from that, the placement of everything else around its trim are in their usual spots – like the power button, separated volume controls, speaker grills, microphones, 3.5mm headset jack, and Lightning port.
At first glance, it's really tough to notice, but the home button has undergone some changing as well. Many folks were a bit confused by the iPad Air's lacking of a Touch ID finger print sensor, which was already introduced before by the iPhone 5s, but it thankfully makes its arrival here – giving owners an additional option for securing the tablet. Naturally, it's incorporated into the home button, which is now uniformly recessed and accented with a metal ring, but its tactility and responsiveness remain the same. By in large, it's undoubtedly one of the better implementations because it's accurate and quick at registering our fingerprint(s).
Display
Identical display as last year – a pretty accurate one.
Hardly an unsuspecting thing, the iPad Air 2 utilizes pretty much identical 9.7-inch 2048 x 1536 Retina Display like the one that was first introduced to us by the 3rd generation iPad. Smartphones are undoubtedly pushing the boundaries when it comes to display technologies, but over on tablets, there's not much of a rush, or focus from manufacturers to bridge the divide. Even with its pixel density count of 264 ppi, the iPad Air 2 still manages to deliver some crisp and clean details – so it's fantastic for reading, surfing the web, and even watching video. More importantly, the specs are in line to its contemporaries.Our benchmark tests alludes to the obvious here – the quality is exactly the same as last year, no changes whatsoever. In particular, it produces a brightness output of 410 nits, which is a relatively close to the 426 nits delivered by last year's model. Other similar characteristics include its color temperature of 7001 K (just slightly blueish), perfect 2.22 gamma, and identical color reproduction. With the latter, the display here pretty much hits all of the same measured values for color accuracy achieved by the iPad Air last time around, so the end result once again is a panel that's pretty accurate.
Superficially, it seems as though Apple has done nothing to the Retina Display of the iPad Air 2, but it's worth mentioning that it's now fully laminated – meaning, the layers that normally comprise the panel (LCD, touch sensor, and cover glass) have been eliminated in favor of a complex in-cell technology. So what does that all mean? Essentially, due to less layers standing between the LCD and the outside world, the on-screen image is touted to be less reflective, and with better viewing angles. In all fairness, it's really tough to gauge, but the end result is the same with this Retina Display – it's crisp, bright, and quite accurate with its color reproduction.
Display measurements and quality