550,000 Android devices activated daily while 250,000 apps fill Android Market
22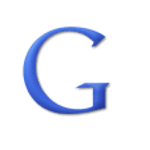 Sure, the dollars and cents reported today during Google's earnings call are very important. After all,
the stock is up 11%
after the report was announced. But even more important for cell phone fanatics-at least ones who don't own the stock-is a couple of numbers announced by a pair of Google executives released during the company's earnings call.
According to CEO Larry Page, the number of
Android devices activated daily is 550,000
. That works out to 382 activated every minute or 3.85 million per week. To show how Android continues to grow, on June 28th,
Andy Rubin said the number was 500,000
. In May, at Google I/O, the amount was 400,000 activated daily.
The other number, cited by Susan Wojcicki, senior vice president of advertising, is that the Android Market is
now filled with 250,000 apps
. A total of 6 billion apps have been downloaded. To put that in perspective, RIM jumped for joy when it
released yesterday
that BlackBerry App World has had a total of 1 billion apps downloaded. As we
reported
, Google has recently changed the Android Market to include movie and book rentals and has improved the UI.
source: AndroidCentral (
1
), (
2
)