Google overhauling the Android Market UI again
37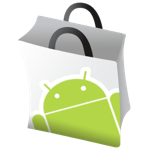 Google has unveiled a new UI for the Android Market that is set to roll out to Android 2.2+ phones over the next couple weeks. The UI changes are designed to make it easier to find new apps, movies and books, as well as to bring some of the features of the Android Market Web Store to phones.
The new UI also highlights Google's video and books stores, so you can rent video or buy books much easier. Google has also said that they have completely rebuilt the Market app, so the entire experience should be faster and more intuitive than before.
An interesting note that Google casually tossed into the preview video for the new Market is that Google is claiming their bookstore has the "largest collection of digital books" on your phone. Google is still claiming over 3 million books in their store, compared to just under 1 million in the Kindle store.
The Android Market update should automatically be pushed to your device (assuming you're running Android 2.2+) over the next couple weeks.