$500 Lenovo IdeaTab S2110 tablet coming this month, keyboard dock in the price (video)
7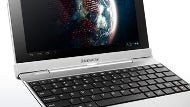 The folks at Lenovo posted an unboxing video of their latest Android tablet, the
Lenovo IdeaTab S2110
, and one of the key selling features of the device is that the keyboard dock is not optional and sold separately, but rather comes in the $499.99 price for the 16GB version.
The 32GB variant is just $30 more, and the keyboard dock has its own battery to extend the work or play hours you'd get, as well as two full USB ports and a card reader. You can fold the tablet onto the keyboard after it is secured into the latch, essentially converting it into a netbook.
And the slate is no slouch, either - you get 1.5GHz dual-core Snapdragon S4, 1GB of RAM, 5MP rear camera. and a sweet 10" IPS-LCD display with HD resolution. A pretty good deal, the Lenovo IdeaTab S2110 will be available for purchase later this month.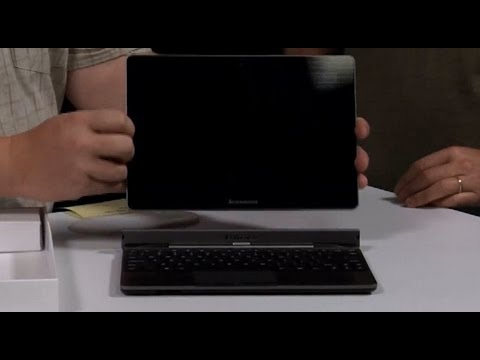 Recommended Stories