5 ways to extend the Samsung Galaxy S6's battery life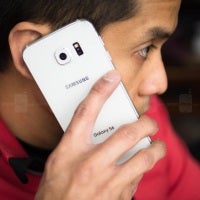 The Samsung Galaxy S6 excels at many things, but amazing battery life isn't among them. Thankfully, the situation is anything but critical, and there is a good number of ways to ensure your Galaxy S6 gets you through the day or provides you precious minutes of functionality when the battery percentage hits single digits.
Probably the best among them is the Galaxy S6's quick charging ability which, provided you have the original charger or any Qualcomm QuickCharge-compatible launcher around, can give you plenty of fuel in just 10 minute bursts of charging. But if that's not the case, here are five things you should consider in order to improve the flagship's battery life.