5 useful and fun apps for Apple's iPhone
2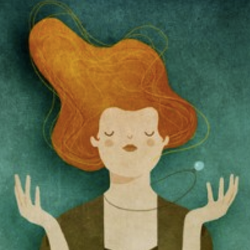 Sometimes, you are not looking for particular things: you just want to be surprised with something that is fun and useful, something that will bring a smile to your face.
Well, this is the feel we get when looking at these five apps that might not be the most popular or 'best' in any particular regard, but are just fun and genuinely useful.
Widely different in their form and function, hopefully you will find them apply to your phone usage and make it a bit more joyful. Take a look right below.
1. McTube
Price: Free
McTube allows you to play YouTube videos in the background and that alone is a remarkable achievement for many of us who like to listen to longer talks or music mixes before going to sleep. This way, you don't need to have your screen on at all time, and you can still enjoy using YouTube.
2. Kuvva
Price: $1.99

Kuvva is an app from the good old days, but it still works these days, offering its selection of curated, original, and good-looking wallpapers for iPhone. It's available for $1.99 on the iPhone App Store and for $4.99 on the Mac App Store.


3. Flic
Price: Free
Flic brings a Tinder-like interface to help you sort through your pictures quickly and effectively: swipe right or left to keep or delete images, and be assured that your photostream looks so much more presentable now.
4. Balanced
Price: Free
Balanced helps you keep track of the important things that give your life the balance it might sometimes lack. This free app will ask you to set a list of things that you know will improve your life, those simple things that we often forget to do, and it will remind you to actually don't skip a beat, but actually do them.
5. Free Prints
Price: Free
If you are offered free photo prints, why would you ever say no? That's what this app offers with the only caveat being that you have to pay the shipping fees (usually, around $1.99). You can get up to a 1,000 prints a year, and the app comes with easy and deep integration with Facebook, Flickr, Dropbox and other popular services.