5 of the most popular video streaming apps for Android and iOS
2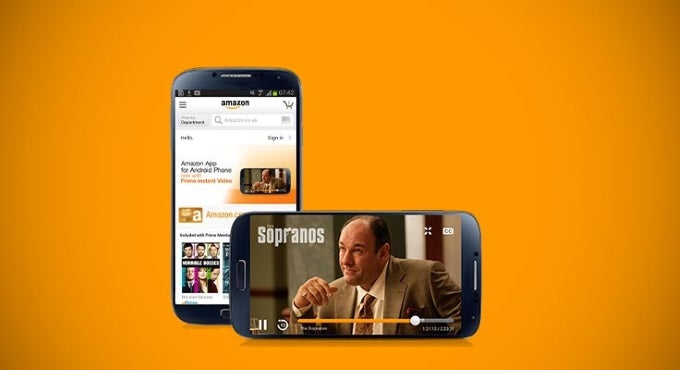 Whether it's hot TV series, your favorite Disney movies, or live gaming streams you want to watch, mobile apps got you covered. Users of today are hardly starved for choice when it comes to video streaming apps. It's just a question of finding the ones with the right content at an accessible price. And with so many to choose from, chances are you won't return from your search empty-handed.
Here, we've rounded up five of the most popular video streaming apps for Android and iOS devices. Give any of these a whirl, or look up for other interesting applications while you're checking them out. Whatever it is that you decide to do, we're pretty sure you'll enjoy the outcome!
Amazon Video
Amazon's video app lets users instantly stream movies and TV shows on their mobile devices. The app includes tens of thousands of movies and TV episodes available on Prime Video at no additional charge to Prime members, as well as access to more titles to buy or rent. Prime members can download select movies and TV episodes, including award-winning Amazon Original Series, to their phones and tablets for offline viewing, at no additional charge. Users can also rent or buy from the available catalog of hundreds of thousands of titles, including new release movies and current TV shows.
Google Play Movies & TV
Google Play Movies & TV lets users watch movies and TV shows purchased or rented on Google Play. They can watch their favorite movies and shows instantly on their phones, tablets, or on their HDTV via Chromecast. Users can also download and watch from anywhere, even when they are not connected. If you're looking for a movie that isn't yet offered, you can wishlist it and get a notification when it's available to buy or rent.
HBO NOW
HBO NOW delivers instant, unlimited access to all of HBO's TV series. You can stream every season and every episode of HBO's unforgettable original series, such as Game of Thrones, Last Week Tonight with John Oliver, True Detective, Ballers, Girls, Silicon Valley, Vinyl, Veep, The Wire and Sex and the City. You'll also get the latest hit movies, concert and comedy specials, groundbreaking documentaries and smart talk shows. Users can enjoy a 30-day free trial, then pay $14.99 a month.
Disney Movies Anywhere
The Disney Movies Anywhere app lets you watch your Disney movie collection across all your favorite devices. Either purchase eligible Disney, Pixar, Marvel, and Star Wars titles from participating providers, or unlock your Digital Copy from eligible Combo Packs. Once you connect your participating provider account to Disney Movies Anywhere, your eligible movies will seamlessly flow into your Disney Movies Anywhere Collection. In addition, the app offers access to more exclusive videos, more bonus content, special offers, and reward points for all your eligible digital purchases.
Twitch
Twitch lets you watch broadcasts of the games you love and chat with the players you follow. Whether you're into League of Legends, Call of Duty, Minecraft or even Clash of Clans, we've got you covered. Twitch streams live and recorded video of top games, players & esports events, as well as interactive shows by Xbox, Sony, Riot Games, Blizzard & other developers. There's a full-featured chat with chat-only mode, even for offline channels.
ALSO READ
Recommended Stories